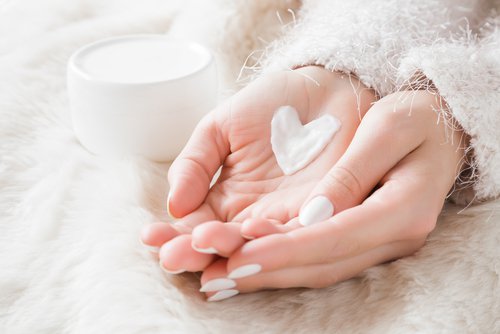 For better or worse, 2020 has been a year to remember. If you step back for a breather as the year comes to a close, you may notice some signs of stress on your skin: you may be feeling extra oily, extra dry, or like you're showing more signs of aging since you haven't had a chance to give your skin the attention it deserves.
At RI Skin Doc and Rejuvaderm MediSpa, we want our patients to know that it's not only okay to prioritize your skin and treat yourself to the best skincare products out there -- it's worthy, and important. Now it's time to relax, rewind, and review some of our favorite real-deal, dermatologist-approved skincare products of 2020:
ZO® Skin Health Cleansing Products
At Rejuvaderm MediSpa, we're huge fans of the amazing scientifically-created cleanser trio from ZO® Skin Health. Each of these three cleansers serves a unique purpose, and we recommend each of them depending on your skin's specific needs:
Gentle Cleanser: This cleanser is designed for all skin types, including sensitive skin. It's made to wash away oil and impurities with a deep clean, leaving nothing but a refreshed, well-hydrated surface. The Gentle Cleanser also helps to gently remove makeup.
Exfoliating Cleanser: The exfoliating cleanser can help those with normal to oily skin by zeroing in on surface oil and dirt, unclogging your pores leaving skin clean without completely stripping it dry. If you struggle with irritated skin, the Exfoliating Cleanser can also help soothe that stubborn, uncomfortable irritation.
Hydrating Cleanser: If you have a normal to dry skin type and struggle with dryness, irritation and sensitivity, this dual-action cleanser can help. The Hydrating Cleanser helps your skin retain its natural moisture while cleansing it of dirt, oil or makeup -- all without that greasy residue.
If you're not sure which of these products suits you best, Dr. Frankel and the team at Rejuvaderm MediSpa are happy to help you define your skin type and pinpoint your needs.
ZO® Skin Health Growth Factor Serum
Another of our favorites from ZO® Skin Health, Growth Factor Serum is a wonderful, clinically-proven product designed to improve your skin's overall appearance and reduce the signs of age. Growth Factor Serum can help with fine lines and wrinkles, keep your skin hydrated, and improve firmness and elasticity within 12 weeks of use. This is all thanks to natural ingredients like fermented red ginseng for hydration, root extracts for calming irritated skin, and plant-based stem cells for preventing signs of aging from coming back in the future. If you find yourself feeling tired and aged after 2020, you're not alone, but Growth Factor Serum can help put a youthful, radiant glow back into your face to start off the new year.
ISDIN Sun Care Products
The RI Skin Doc and Rejuvaderm MediSpa teams are always hitting home the importance of protecting your skin from the sun, and for good reason -- between fighting the signs of age, protecting yourself from damage, and reducing your likelihood of skin cancer, it's one of the most important things you can do for your dermatological health. One of our all-time favorite SPF products is Eryfotona Actinica, a daily SPF 50+ sunscreen from the Spanish company ISDIN. Eryfotona Actinica doesn't just provide mineral-based broad-spectrum protection from the sun. It contains Vitamin E, as well as naturally-occurring enzymes that can actually repair existing sun damage. Even with all these benefits, what we love the most about this product is its ultra-light, fast-absorbing application that leaves you without the greasy residue that deters most people from wearing sunscreen on a daily basis.
ALASTIN Skincare® Restorative Products
Finally, if you're really looking for a fresh, youthful glow to kick off a new and exciting year, Dr. Frankel and the team at Rejuvaderm MediSpa can't say enough about Restorative Skin Complex with TriHex Technology® from ALASTIN Skincare®'s Restore and Renew line. Restorative Skin Complex is a hydrating restorative skin treatment that helps not only to minimize all the visible signs of aging you'd like to target, but adds vibrant volume to your skin and protects it from further damage in the future. Restorative Skin Complex's unique formula does this by stimulating your natural processes, both clearing out damaged elastin and collagen in your skin and helping it create new, healthy fibers to replace them.
2020 was hard on everyone, but if you haven't had the time to give your skin a little TLC, now is the time to start. All of these fantastic, dermatologist-approved products can be found through Rejuvaderm MediSpa, and ZO® products can be ordered online through Dr. Frankel's ZO® Skin Health Store. Be sure to check out our Facebook, Instagram, and Email List Signup for frequent special offerings, and have a wonderful holiday!
With ongoing safety precautions in place, RI Skin Doc and Rejuvaderm MediSpa are OPEN for in-person visits by appointment only. If you have any questions about our COVID-19 response, visit our website.