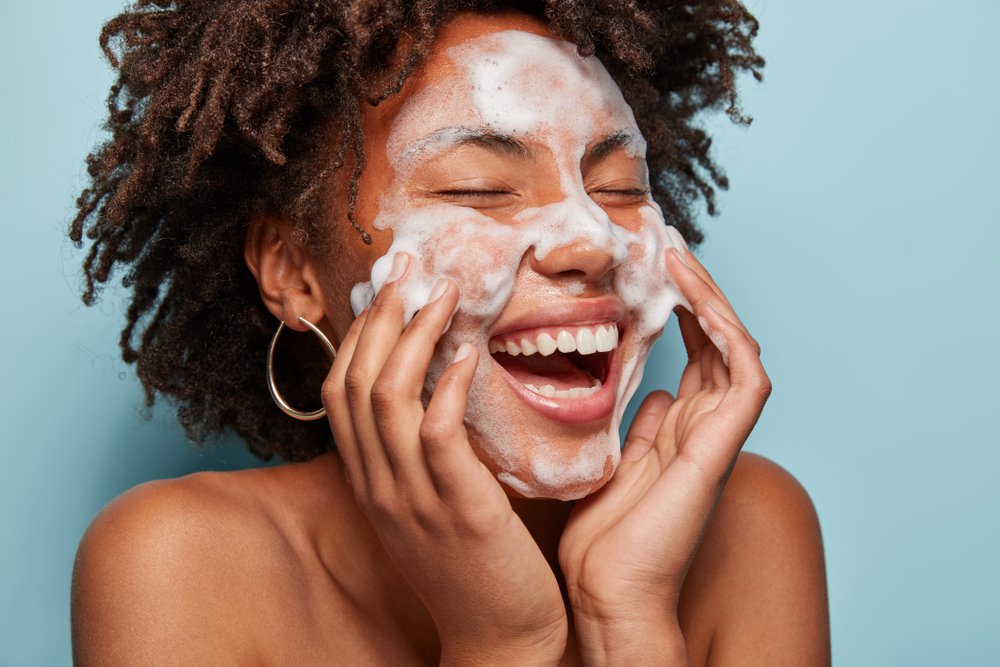 November is National Healthy Skin Month(opens in a new tab), and one of the most important parts of a healthy skin care routine is selecting the right products to cleanse and protect your skin. Everyone's skin is unique, and you'll need to account for your individual skin type, but when looking for skincare, you can never go wrong by listening to your dermatologist's advice.
At RI Skin Doc, we're proud to partner with physician-approved skin care providers to offer you some of our favorite products on the market. Here are four of our top recommendations for Healthy Skin Month, and all year round:
1. ZO Skin Health Gentle Cleanser
The Overview: Designed to work for all skin types, ZO Skin Health's Gentle Cleanser was made to offer a deep clean without irritating sensitive skin.
The Ingredients: ZO's Gentle Cleanser includes sodium lauroyl oat amino acids to strengthen your skin's barrier function while preventing your skin from drying out after your wash. It also includes a blend of botanical extracts that add antioxidants to your skin, boosting your immune system.
The Instructions: You can use ZO's Gentle Cleanser as your daily cleanser, massaging a small amount on your face and neck while damp during your morning and evening facial washes. Be sure to rice thoroughly after you wash.
2. ZO Skin Health Exfoliating Cleanser
The Overview: Another fantastic product from ZO Skin Health, the Exfoliating Cleanser was developed to scrub oil, dead skin, and other impurities from your skin's surface without damaging, stripping or drying out your face. This exfoliant can even reduce the number of breakouts you have on a regular basis by clearing your pores.
The Ingredients: ZO's Exfoliating Cleanser includes biodegradable beads called jojoba esters which gently exfoliate dead skin away from your pores, as well as salicylic acid to chemically clear debris out of the pores. Finally, this cleanser contains Vitamin E beads that burst against your skin, applying a layer of antioxidants with each cleanse.
The Instructions: This can also be used as your daily cleanser if you're dealing with excess oil and debris in the pores. Just massage small amounts into your face and neck each morning and night.
3. ZO Skin Health Hydrating Cleanser
The Overview: The last product on our list from ZO Skin Health, the Hydrating Cleanser is excellent for patients who struggle with keeping their skin moisturized and clean. The Hydrating Cleanser is free of sulfates, and unlike other dry skin remedies, it generally rinses without leaving any residue.
The Ingredients: ZO's Hydrating Cleanser contains sodium hyaluronate, panthenol, glycerin, sodium PCA, and urea, all of which form a multi-humectant blend that retains moisture while effectively cleansing your skin.
The Instructions: If you're a patient who frequently struggles with dry skin, especially as a result of eczema or other forms of dermatitis, this cleanser can be your new daily go-to. Massage into your damp face and neck day and night, and don't forget to rinse.
4. ISDIN Eryfotona Actinica
The Overview: The last product on our list is not a cleanser, but a clinically proven year-round sunscreen. ISDIN Eryfotona Actinica doesn't just provide SPF protection -- it can actually protect your skin from actinic damage as well.
The Ingredients: As a mineral sunscreen, Eryfotona Actinica contains zinc oxide to block both UVA and UVB rays, reducing your risk of skin cancer. This product also contains DNA Repairsomes® in the form of photolyase, an enzyme that can help repair existing sun damage. Finally, the product contains Vitamin E, which works to defend the skin against signs of aging and environmental damage.
The Instructions: While many people believe sunscreen is only for use during the summertime or on a hot day, the truth is, a lightweight sunscreen should be part of your daily routine to offer your skin maximum protection from the sun. Eryfotona Actinica is the perfect product for everyday use!
Note that because these are clinically approved products, most of them must be purchased through a dermatologist such as Dr. Frankel. If you'd like to give them a try, reach out to us!
Looking for more dermatologist-approved healthy skin tips, further guidance on selecting the right skincare products, or concerned about a spot or mark you haven't noticed before? During National Healthy Skin Month and all year round, Dr. Frankel and her team at RI Skin Doc are here to help. If you're looking for care from the top dermatologist in Cranston, RI, reach out to us and schedule your first appointment today.
With ongoing safety precautions in place, both RI Skin Doc and Rejuvaderm MediSpa are OPEN for in-person visits by appointment only. If you have any questions about our COVID-19 response, visit our website.