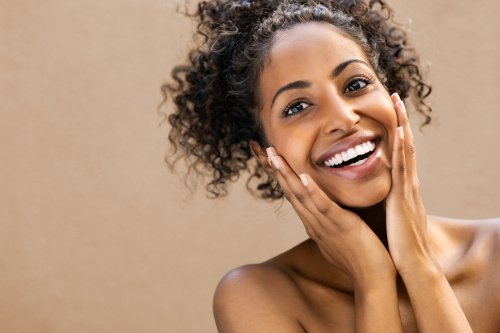 As October winds down into November, National Healthy Skin Month begins. As dermatologists, we know that since you live every day in your skin, it's an easy element of your health to overlook. However, we also know how important regular skin care is for your body's overall wellness.
National Healthy Skin Month is a great time to check in on your current skin care regimen, both with yourself and your dermatologist. At RI Skin Doc and Rejuvaderm MediSpa, we want our patients to be educated on all the ways they can work toward healthy skin, both in November and every day of the year. Here are four essential steps to work into your existing skincare routine:
1. Keep Your Face Clean
Washing your face every day is a simple step that can make all the difference in the health of your skin. When you keep your face clean, you keep bacteria at bay that can clog your pores and result in acne, and even make you sick if your hands and mouth make contact. We also recommend washing your face every time you exercise -- that way, any dirt and bacteria that have traveled through sweat will be cleaned right away. 
2. Know Your Skin Type
Do you know your "skin type?" The five basic skin types are determined by several factors including texture and oil content. These basic skin types include:
Normal Skin
Oily Skin
Dry Skin
Combination (Partially-Oily) Skin
Sensitive Skin
If you're curious about your own skin type, try dabbing a napkin or piece of toilet paper on your skin to see how much oil comes up. If there is no oil, you likely have dry skin; if it's consistently oily, you probably have oily skin. If you only turn up oil in certain spots, you may have what's known as "combination" skin. 
3. Use Dermatologist-Recommended Products
Your dermatologist is the best resource for all things skin care related, including the best products to use for cleansing and moisturizing. Moisturizing with a dermatologist-recommended product should be an equally important part of your everyday routine as the cleansing process itself. Dr. Frankel at RI Skin Doc recommends that her patients keep Aquaphor Healing Ointment or CeraVe Healing Ointment in their cabinets, both for treating small facial lesions and keeping your skin and nails hydrated. You can even use Crisco shortening to moisturize dry skin in a pinch. We also advise using antiperspirant to prevent excess sweating instead of traditional deodorant. 
4. Protect Your Skin From The Sun
As always, the experts at RI Skin Doc and Rejuvaderm MediSpa urge you to keep your skin safe from harmful UV rays that can cause surface damage and put you at risk for skin cancer. Choose cosmetics that contain UV-blocking sunscreen, and always apply sunscreen with an SPF of 30 or greater before you leave the house. If you can, it's best to limit your time in the sun and avoid prolonged exposure to UV rays altogether!
While National Healthy Skin Month is a great opportunity to focus on your skin, these tips should be part of your everyday routine along with regularly scheduled visits to your dermatologist. If you're ready to give your skin the extra attention it needs and deserves, schedule an appointment with our specialists today.
With ongoing safety precautions in place, RI Skin Doc and Rejuvaderm MediSpa are OPEN for in-person visits by appointment only. If you have any questions about our COVID-19 response, visit our website.