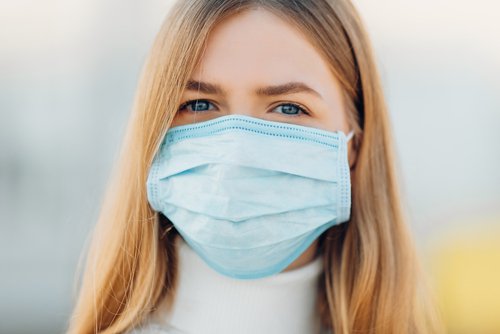 Facial skin can become irritated when wearing a mask for long hours, no matter if it is a medical grade mask or just a mask crafted out of a bandana or scarf. Any of these protective coverings can leave skin irritated and dry.
A non-aggressive, hydrating and soothing skincare regimen can help!
MORNING/BEFORE WEARING A MASK
Step One: Cleanse
 The face mask should be worn on clean skin. Use a gentle product that will not disrupt the skin barrier such as:
White dove 
CeraVe Hydrating Facial Cleanser
Neutrogena ultra gentle daily cleanser
Do NOT use any medicated, deodorant or perfumed soaps
Step Two: Moisturize and Protect
Use a moisturizer to help restore and maintain the skin barrier like:
Moisturel lotion
DML facial lotion
Neutogena Moisture (for the face)
Elta Gold
Vanicream
Cerave Moisturizing cream
PLUS, apply sunscreen to the areas NOT covered by the mask
EVENING/AFTER REMOVING THE MASK
Step One: Cleanse
You need to remove all the dirt, sweat and oil accumulated throughout the day. Use gentle products (see above).
Step Two: Moisturize and Soothe
Skin should be moisturized with a topical noncomedogenic (won't cause acne) emollient to help comfort, soothe and to temporarily protect and relieve chapped skin (see above).
EHF: 5/4/20