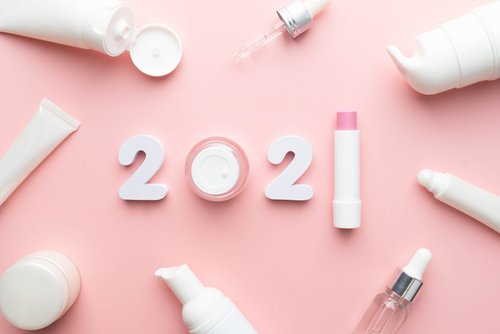 2021 is finally here! We're a month into the new year, and you may already have several resolutions on your list -- but do any of them include taking care of your skin? It's important to remember that skincare is healthcare, and if you're looking to make some healthy lifestyle changes in 2021, it's something you should take care not to overlook. 
At RI Skin Doc and Rejuvaderm MediSpa, we want to be a resource for all our patients who are looking to introduce that healthy glow to their skin in 2021. Here are a few tips from us that can help you take healthy, beautiful skin into the new year:
Work to Stay Moisturized
One of the most important things you can do to keep your skin healthy and gorgeous -- especially in the wintertime -- is keep it appropriately moisturized at all times. The positive effects of a proper moisturizing routine are innumerable: when your skin is well hydrated, even your cells themselves are healthier. Moisturizing also protects your skin from irritation, which can stop acne breakouts, eczema flare-ups and other common issues in their tracks. That said, your moisturizing routine needs to be right for your skin. If you have an oily skin type, you absolutely still need to moisturize, but you'll need to use a lighter product than someone with dry  or normal skin. If you need help determining your skin type or deciding which moisturizer is right for you, the dermatology team at RI Skin Doc or one of our medical aestheticians at Rejuvaderm MediSpa are happy to help!
Stick to Your Routine
It's easy to make New Year's Resolutions, but the part most people tend to struggle with is keeping them throughout the year. If healthy skin is a priority for you in 2021, maintaining a consistent skincare routine will be key to your success. Everyone's skin is different, and your perfect ritual will probably look different from others'. But once you've worked with your dermatologist to determine what products you need and how frequently you need to use them, the best thing you can do is stick with it! Your skin is affected every day by the environment around you and by its own natural processes -- sometimes, the results you're looking for will take time and effort. Once you get into the groove, it's worth it.
Protect Yourself From the Sun
The RI Skin Doc and Rejuvaderm MediSpa teams cannot stress the importance of protecting your skin from the sun's rays enough. The sun can cause significant damage to your skin and even amplify signs of aging with too much direct exposure. More importantly, however, direct exposure to harmful UV rays can significantly increase your likelihood of developing skin cancer. This isn't only true during the warmer months, as many people believe -- UV rays have the same effect on your skin in winter (and year round) as they do in the summertime. That's why we recommend including cosmetics that contain UV-blocking sunscreen in your daily routine this year. Additionally, you should always apply sunscreen with an SPF of 30 or greater before you leave the house. 
Prioritize Your Skin 
Finally, your 2021 skincare resolution should contain a promise to treat your skin's health with the same regard and care that you show to other parts of your body. This means developing a relationship with an experienced dermatologist. When you start having conversations with a professional about your skin, you'll unlock all kinds of expert advice, and you'll be guaranteed the routine care you need to have truly healthy skin. 
With a new year comes new opportunities, and how better to greet them than with a fresh face? 2021 is your year to have healthy, beautiful skin with the help of the experienced, compassionate dermatologists at RI Skin Doc. If you're ready to show your skin the love it deserves, schedule your first appointment with us today!
With ongoing safety precautions in place, RI Skin Doc and Rejuvaderm MediSpa are OPEN for in-person visits by appointment only. If you have any questions about our COVID-19 response, visit our website.